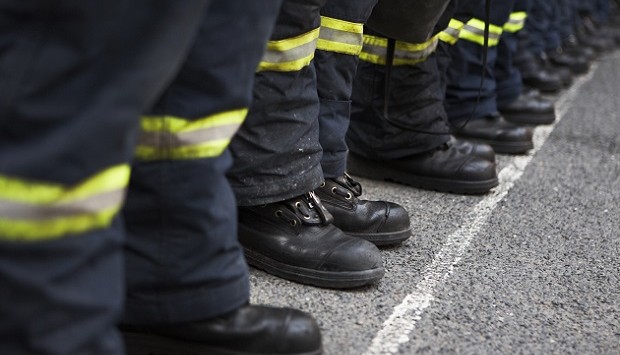 UL Announces the Annual UL European Fire Forum
April 26, 2016 - April 27, 2016 | Vienna, Austria
UL cordially invites you to attend the 4th annual UL European Fire Forum
For two days, UL experts and guest speakers from across the industry, including compliance experts, regulatory authorities and US Authorities Having Jurisdiction (AHJs) will provide valuable updates for everybody involved in the building and fire safety world.
Attendance for the two-day Fire Forum is free of charge
Fire Forum Training
UL's 4th Annual European Fire Forum
Vienna, Austria – April 26/27, 2016
This is UL's 4th year of hosting this educational event. This year we will visit the charming city of Vienna, Austria. Once again, UL will bring together experts from around Europe and the U.S. to explore current and future issues of impact to all of us involved in building and fire safety.
The forum will include two days of educational presentations followed by panel discussions, with plenty of time for questions and dialogue. Two special themes will be covered:
1. We will revisit the three main aspects of building and occupancy safety:
Alarms
Suppression
Compartmentation
2. Building protection systems:
Should owners specify a higher level of safety than minimum construction codes?
Join us to review and discuss the US and European views and approaches on following topics and many more:
Disaster management / community risk assessments
Sprinkler testing and installation requirements
Tall wood buildings and testing of wood
Testing and regulation relating to fire walls
Fire alarm systems and fire detection devises
UL European Fire Forum Registration is FREE
Space is limited!!! Sign up today!!!
VENUE
The Grand Hotel Vienna is located in the city center near the Kärntner Ring. This is in the immediate vicinity and walking distance of the Vienna State Opera, the famous Kärntner Straße, and St Stephen's Cathedral. So, there will be plenty of opportunities for you to visit the city and enjoy all it has to offer. This year's evening event will include a tour to Vienna´s famous Heurigen, where you will see what the classic Viennese atmosphere is really like. It has an atmosphere of fun, laughter and music. For centuries this is how the Viennese have been enjoying their casual and comfortable place to get together.
Grand Hotel Vienna
Kärntner Ring 9
1010 Wien
Austria
Hotel Front Desk: +43 1 515 80 – 0
Hotel Fax: +43 1 515 80 – 10
Hotel Email: info@grandhotelwien.com
ACCOMMODATION
The early booking rate will be approximately 294.00 euros per night for a double room, single use. The early booking rate for a double room, 2 persons will be 319.00 euros. Early booking rates will end March 19, 2016. The rate includes breakfast, W-Lan, use of Business and Fitness Center. Please note: Accommodation under the early booking rate is reserved on a first come, first serve basis. Later bookings will be at a higher price.
To book your room in Grand Hotel, please Grand Hotel room booking form and send directly to Ms. Pfefferer via email: jpfefferer@jjwhotels.com or by fax: +43 1 515 80 – 0.
Grand Hotel room booking form – download here
If you would like to stay in another hotel, please feel free to utilize your favorite booking engine to arrange your accommodation.
IMPORTANT EVENT INFORMATION
Start time for Forum registration will be on April 26, 2015 at 08:00 AM; the event will run until 16.30 on April 27, 2016. Additional information will be provided once you have registered for the event.
For any question regarding the UL Forum, please email Silke Deichmann at Silke.Deichmann@ul.com. Thanks – and see you there!