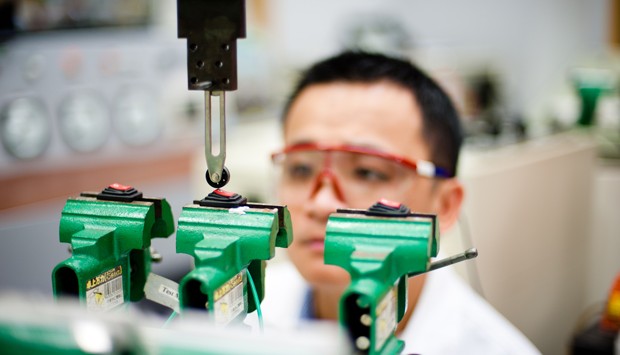 Commercial Laboratory Services
UL's suite of commercial laboratory services are available in multiple markets across the globe.
At UL, we understand the growing pressure companies face to shorten product development cycles and increase speed to market. This is added to the already difficult task of managing brand image and minimizing reputational risks.
Can outsourcing to a trusted partner help decrease cost, streamline operations and succeed in the face of today's business challenges? UL now offers a suite of services designed to meet the needs of laboratory directors and quality/compliance managers who are responsible for testing laboratories used for research, new product development, product performance, reliability or quality evaluations. We offer:
Electrical, environmental, chemical and mechanical testing
Laboratory equipment calibration
Laboratory equipment automation, development and leasing
Laboratory advisory service and laboratory training