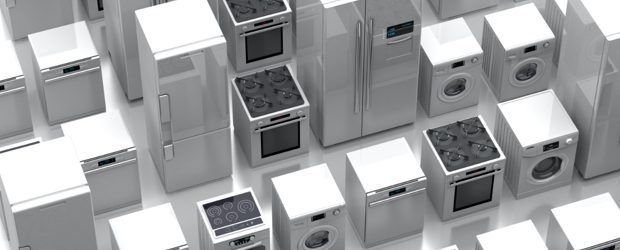 Streamline Market Access with UL's Bundle Service for Appliances Products
Are you are looking to optimize your budget for testing and certification while making your appliances product safe, secure and performant for global markets? Do you want to get your products tested and certified at the same time for safety and sanitation for North American market access and other international markets at the same time? Or are you looking for Electromagnetic Compatibility (EMC) and performance testing too?
UL offers customized testing and certification bundles, depending on the requirements your product needs to meet in its target market.
Our bundle service for a diverse appliances industry
This offering applies to the following product categories:
Professional refrigerators and freezers
Oven
Food preparing machines
Commercial range (gas or electric)
Commercial and professional Dishwasher
Commercial and professional laundry
Appliance categories and their relative service that we provide. What are your needs?
Please check the table below and find out which service bundles are available for your product category:
 

North America (UL-CSA)
Europe & GMA (EN-IEC)
Safety
Sanitation
Performance
EMC (-Wireless)
Safety
Performance
EMC (-Wireless)
Refrigerators & freezers
✓
✓
✓
✓
✓
✓
✓
Electric Oven
✓
✓
*
✓
✓
✓
✓
Commercial Food preparing machines
✓
✓
*
✓
✓
*
✓
Cooker/range gas
✓
*
✓
*
✓
✓
*
Cooker/range electric
✓
✓
✓
✓
✓
✓
✓
Dishwasher
✓
✓
✓ (Domestic)
✓
✓
✓
✓
Laundry
✓
*
✓ (Domestic)
✓
✓
✓
✓
*No specific requirement for this category.
Why UL? Our benefits at your ease
We'll help your products stand out in an increasingly global and competitive market. From commercial to residential environments, our services streamline your certification process and our benefit can be countable:
Cost reductions, by reducing the number of external laboratories performing testing and certification on the same product
Expedite your access to major markets worldwide, making sure your product development process integrates all relevant regulations from the start
UL is able to leverage a complete bundle of enhanced services that drive to reach your target markets efficiently and build customer loyalty.
UL's service bundles will provide you with the regulatory knowledge to deliver products that meet expectations regarding safety, sanitation, performance and EMC (wireless) which help you deliver on your product promise around the globe while respecting your budget.
Appliances Brochure
Compliance and global market access for the appliances in a smart world
Download now
Appliances webpage

Rely on our expertise, integrity and deep understanding of regulatory requirements