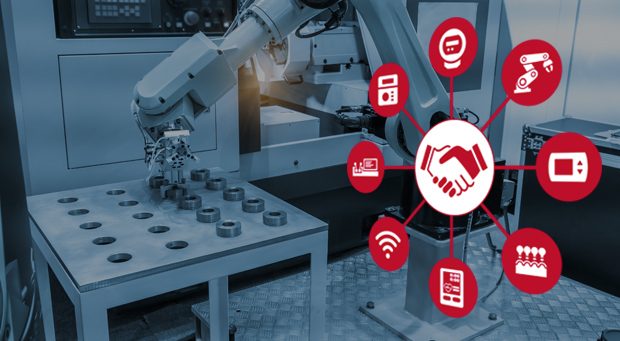 UL at SPS 2016: Bringing Safety to the Next Level
November 22, 2016 - November 24, 2016 | Nuremberg
UL will once again participate in Europe's leading trade fair for automation technologies to offer our expertise on key topics for the industry.
In Hall 9 at Stand 157, UL will be showcasing expertise in categories closely aligned with the show themes. Visitors will find details on UL's testing and certification services for cybersecurity, international harmonization of standards and explosion-proof areas, and learn how UL's expert teams can help you access your target markets around the world with your products.
Manufacturers of products, systems and components for industrial automation technology can also find out how UL can help them enhance their market opportunities and adapt product and certification strategies to the demands of tomorrow. If you would like to spend some time at SPS talking with a UL expert, please complete the form below to have a representative call to arrange a meeting.
---
Cybersecurity
The effects of cyber-attacks on industrial plants and critical infrastructure can be very serious. With UL2900 Norm, UL has developed a comprehensive program of standards, which allows manufacturers of industrial control systems to protect their products from cyber-attacks with an additional certification, all without disrupting their ongoing business operations. During a specialist lecture at the ZVEI Forum and also at their fair stand, UL experts will explain to interested visitors how they can shield themselves from the risk of cyber-crime using the UL Cybersecurity Assurance Program.
International Harmonization of Standards
The International Harmonization of Standards for the certification of industrial automation systems opens up new opportunities for manufacturers to market their products and systems, but it also presents new challenges. UL supports manufacturers with an efficient and transparent project management, including combined testing procedures and reports, so they are better able to meet the requirements of global market access. UL's knowledge derives from the participation of more than 220 UL experts in nearly 350 ISO and IEC, as well as 30 European standardization committees.
An expert team supporting you to reach your target markets
In an increasingly globalised world, providers of products and systems for control and drive technology are often faced with the challenge of having to certify these for multiple international markets simultaneously. In addition, global requirements are subject to constant changes, making it difficult for manufacturers to stay up-to-date. UL has a global network of dedicated individuals, fully focused and up-to-date with the latest developments in multiple countries and with ISO and IEC requirements. UL helps clients fulfil the certification requirements of each target market in the fastest and most cost-efficient manner. Automation systems manufacturers can then minimise their products' launch period and meet the current market requirements for all countries that are important for them.
Potentially Explosive Areas
Testing and certification of explosion-proof electrical equipment requires a very special technical know-how. At the fair stand, visitors will find out more about the cooperation of UL and PTB Braunschweig and how they can profit from the combined, comprehensive inspection services for IECex and ATEX with proven UL quality. UL has also developed an app especially for providers of explosive products and systems, which allows users to find globally relevant standards intuitively, based on their environmental conditions and protective measures.