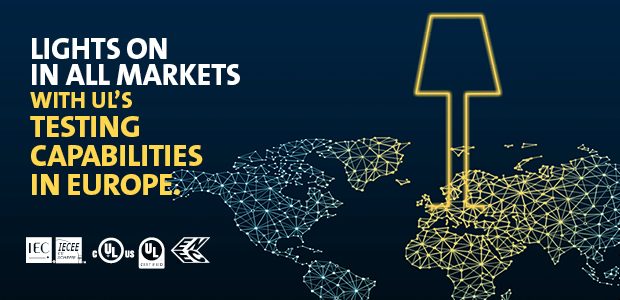 Meet UL at LPS for Industry Updates and Announcements
September 26, 2017 - September 28, 2017 | Bregenz, Austria
We are excited to announce that UL will again be sponsoring the annual LpS event in Bregenz, Europe's foremost lighting technology event. This is our 5th year of sponsorship.
Sessions from UL Experts
If you are interested in Horticultural Lighting,don't miss our session entitled, Quality Aspects and Standards in Horticultural Lighting. Walter Parmiani, the UL lighting Primary Designated Engineer, will provide a timely update about the LED industry's fastest growing and technologically advancing market.
September 28th at 9.30/10 : Read more here
Serving customer needs in Europe: Announcing a new CBTL
This year we are proud to announce our Lighting Certification Body Test Laboratory, located in Frankfurt, Germany. Recently designated as a 'Certification Body Test Laboratory' (CBTL), this lighting laboratory now offers testing and certification to both UL and IEC standards to better serve manufacturers in the Deutschland, Austria, and Switzerland (DACH) region.
We invite you to visit us at Booth B10 to discuss your unique challenges and goals.
---
LINKS